---
The Food Safety Act. Where do I fit?
Whether you are a restaurant chef, local bakery, supermarket, hotel, school canteen, takeaway shop or sell your own product regularly at markets, the food safety act applies to you.
Everyone working in the food industry has a responsibility to make sure that the food we buy is safe and suitable to eat. The Food Act 2014 takes a new approach to managing food safety and Testo NZ has the food safety equipment to help you comply.
---
---
We're here to help
The Testo NZ online store was established to allow the small to medium food service providers to easily purchase quality food safety equipment from a trusted brand and local New Zealand supplier to help them adhere to their food safety plan.
2017 marked a milestone 60 years in business for Testo, this longevity in the industry is a testament to the success and quality of Testo and their work. Eurotec Ltd are proud to be the distributor of Testo products here in New Zealand for over 30 years, providing high quality food safety equipment to the food sector.
Find out a bit more about us HERE.
---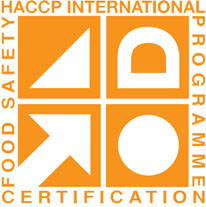 Testo food safety instruments are HACCP International Certified
HACCP - Hazard Analysis Critical Control Points
Temperature control in the food industry is as crucial to product quality as it is to the fulfillment of hygiene requirements and the maintenance of defined ambient conditions when shipping or storing foodstuffs.
Testo offers a range of instruments for the food industry which are HACCP International Certified and
therefore guarantee the accurate measuring results needed for compliance with the relevant regulations.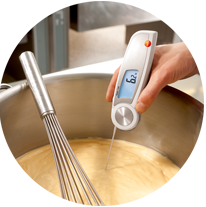 ---
Precious goods deserve the greatest care - "From Farm to Fork"!

A varied selection of products for ensuring food safety means Testo can help you meet your HACCP requirements effortlessly – and enables you to be sure you are storing and processing food safely.
Our measuring technology includes data loggers, thermometers, cooking oil testers, pH measuring instruments and lots more. From Farm to Fork, for spot checks or long-term monitoring: Testo has the right measuring instrument for every link in the production chain.
---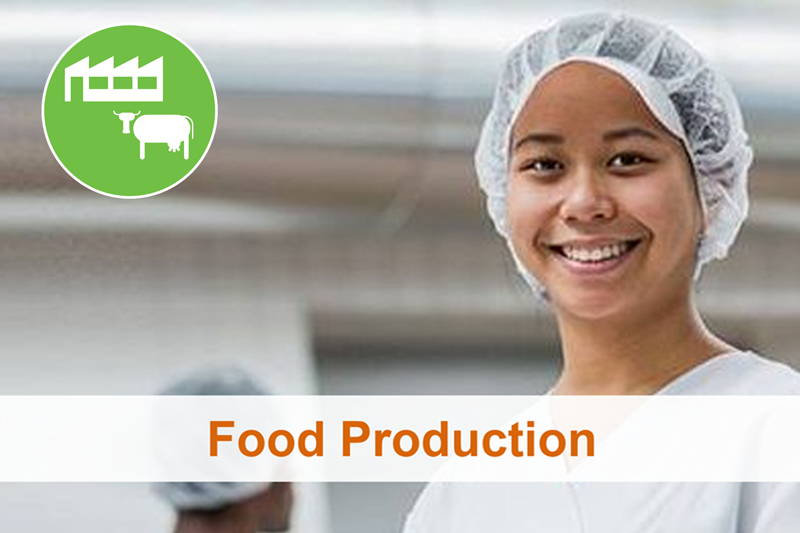 ---
You deal with fresh, easily spoilt goods every day. The quality of the products must always be immaculate, so that inferior goods are not brought into circulation. The temperature of foods has a crucial influence on the formation and proliferation of germs and therefore on product quality and consumer health.

In order to ensure food safety, there is therefore an obligation to check the temperatures of foods.Testo offers complete monitoring solutions, thermometers for temperature spot checks, data loggers for ongoing temperature monitoring and oil and pH testers.
---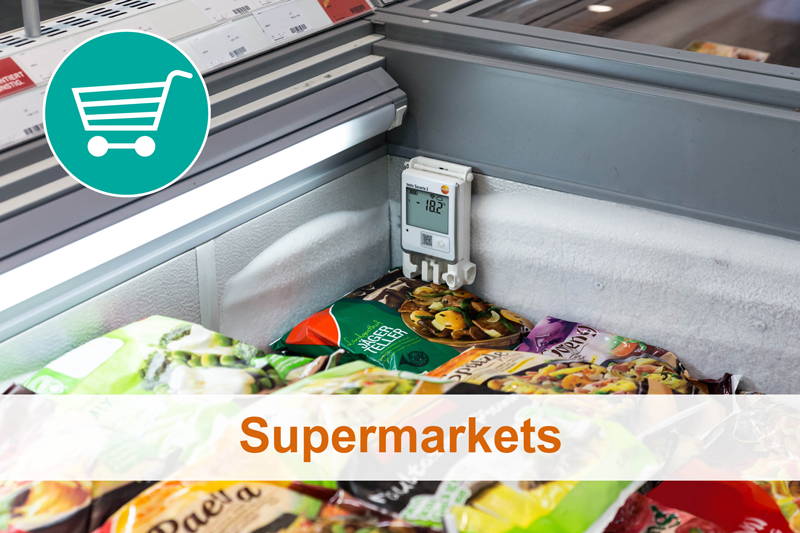 ---
Large quantities of different food products are delivered, stored and sold in supermarkets every day. In order for only absolutely unblemished goods to come into the possession of the customer, prescribed temperature limit values for the storage of foods must be adhered to.
Testo offers infrared thermometers for non-contact temperature spot checks of goods and data loggers for monitoring of stored foods.
Product quality is so crucial, but how can you ensure that the temperature at all relevant locations always fulfils the requirements?
With the WiFi data logger system Testo Saveris 2, you can now monitor temperatures in supermarkets securely, automatically and with minimal interruption to your daily workflow.
---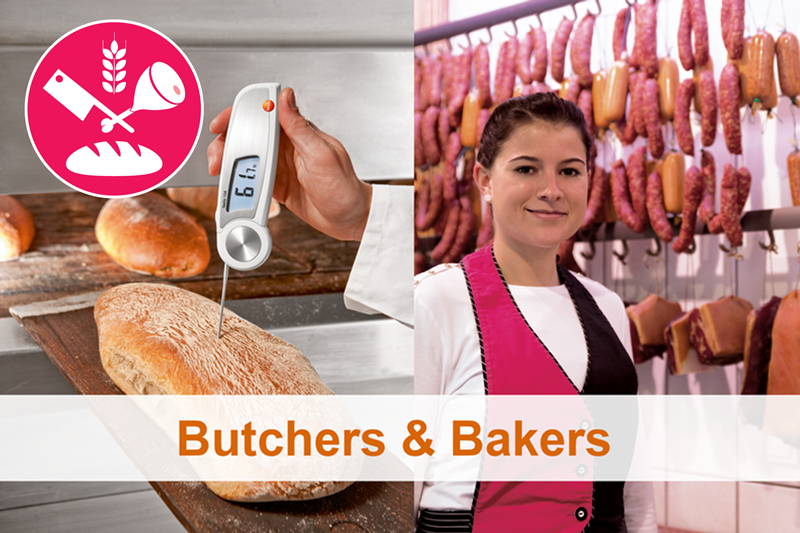 ---
You deal on a daily basis with fresh meat, pastries and other products which can spoil easily. Temperature spot checks, pH testing and temperature monitoring are all an important part of these sectors day to day.  
Monitoring temperature in your butchers' businesses, you have to ensure that certain temperature values are not exceeded. But how can you make sure of that in hectic daily business? With the WiFi data logger system Testo Saveris 2. It monitors temperatures securely, automatically and with a minimum effort
 
---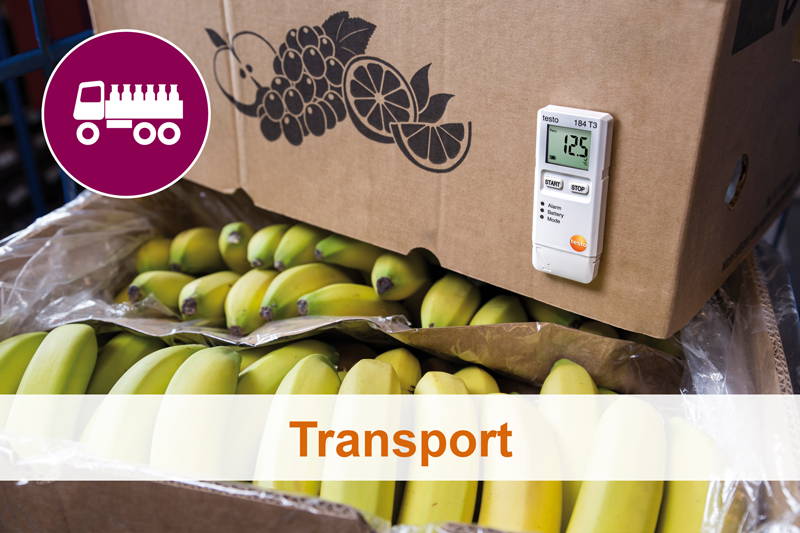 ---
In the food processing sector, the cold chain has to be constantly checked and verified for compliance during transportation. It is therefore important to monitor the temperature continuously to ensure food safety
More and more foods are covering greater distances on the way from the producer to the consumer. Whether deep-frozen foods or farmed products such as vegetables, fish, meat, dairy products or coffee – customers expect always fresh and quality goods.
The Testo 184 series of cool chain data loggers are designed for the monitoring of food product storage in transport from the farmer to the supermarket customer. The documentation of the quality data is extremely easy thanks to the convenient readout function by automatically generated PDF report.
---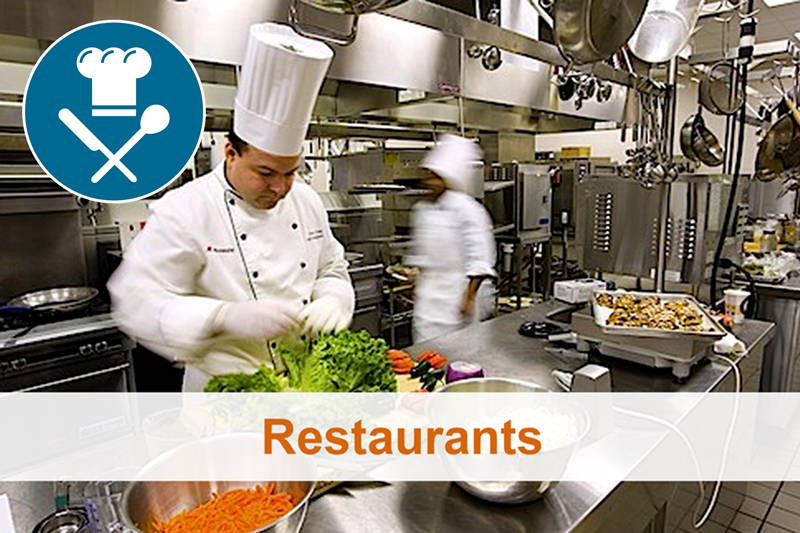 ---
In restaurants and cafes, it is essential to heat up food properly and serve it at the right temperature for safe consumption. As well as temperature spot checks and monitoring storage temperatures, an important part is the quality of your cooking oil and the legal regulations of cooking oil must be observed.
Spent cooking oil has a negative influence on the taste of fried goods, and can lead to stomach pains or digestive complaints. However, replacing cooking oil too soon can lead to unnecessary costs. Know when to change your cooking oil.
---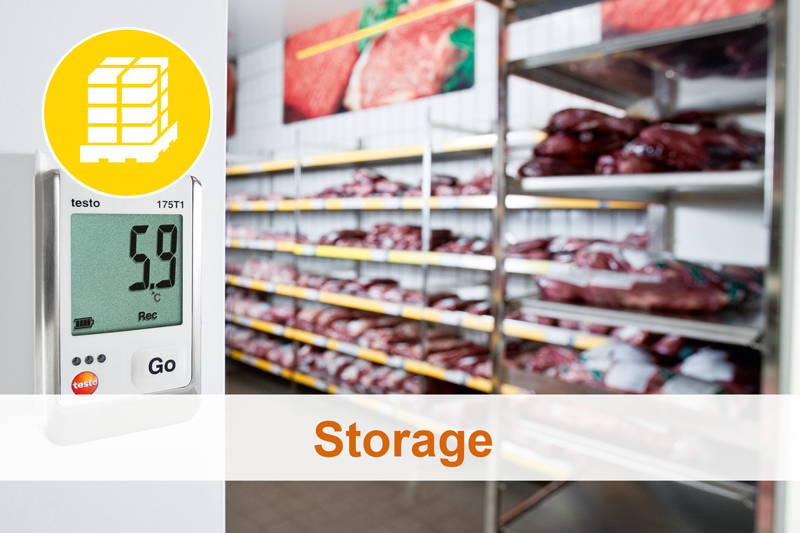 ---
Time plays a large part in the monitoring of foods. This requires the use of measuring instruments which either carry out spot measurements or record data over a defined period of time.
Throughout the cold chain, temperature has to be constantly checked and verified for compliance during transportation and storage. It is therefore important to monitor the temperature continuously to ensure food safety. The ambient conditions may also have an influence on product quality. This makes continuous monitoring of temperature and relative humidity in the warehouse essential so your customers will receive goods that are impeccable in terms of both hygiene and quality.
---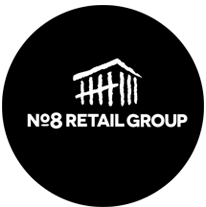 ---
"As an organisation that has been required to handle Food for quite some time, we have found Testo products to be very accurate, reliable, user friendly for keeping temperature checks for Frozen and Chilled products such a breeze.
After-sales support from Eurotec is very professional and joy to deal with people working and a refreshing player to deal with"
Number 8 Retail Group
---
After-Sales Service
In order to keep your instruments performing at their best and to ensure HACCP compliance, they may require calibrating on a regular basis (normally every 6 to 12 months). We offer a calibration service for this purpose and have a system in place that will remind you when that calibration is due.
Our After-Sales department offers 24hr turn-around of Food Industry instrument calibrations to ensure that our customers are complying with their HACCP requirements.