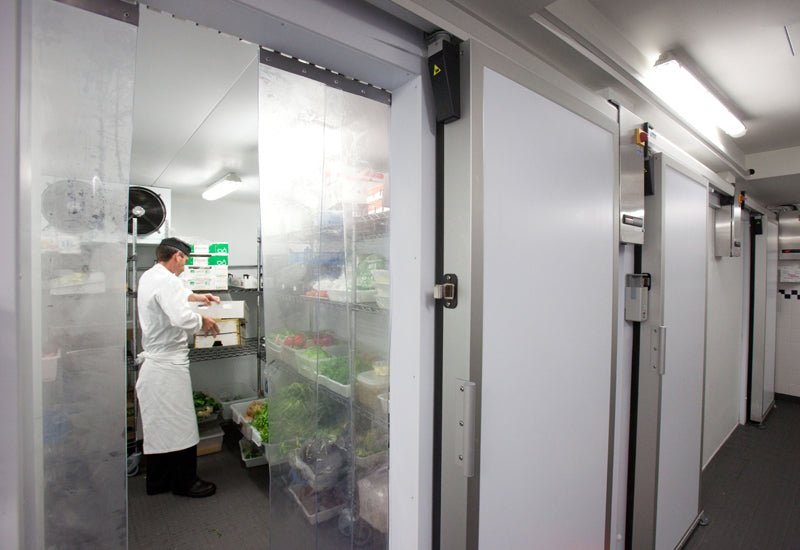 Three Factors to Consider When Managing Cold Storage Environments
The International Association of Refrigerated Warehouses (ARW) released a report showing that the world's capacity of refrigerated warehouses grew 20% between 2012 and 2014, with that trend projected to increase in the years following. Dr Victoria Salin, a professor at Texas A&M University's Department of Agricultural Economics, wrote the report.
"While retailing sectors are the direct business connections between temperature-controlled warehousing and consumers in any country, the status of the transportation system is an enabling condition for both retailing and distribution," said Dr Salin.
It is obvious that administrators need to maintain these facilities appropriately. By using approved cleaning materials and installing remote temperature monitoring instruments like Testo's Saveris-2 Wireless Monitoring Systems, industry professionals can take control of maintaining a safe environment for their products. But what are some other considerations these decision makers should take?
Implement systems to identify hazards
The New Zealand Food Safety Authority (NZFSA) released a code of practice for cold and dry stores. This code outlined the concerns contractors, facility owners and other personnel should be consciously aware of. The guideline outlines several factors and actions that cold storage facility administrators need to be aware of.
Building design, construction, and maintenance
Potable water
Cleaning and sanitation
Employee abilities, health, and hygiene
Chemical control
Pest mitigation
The NZFSA outlined elements that introduce hazardous under each of the aforementioned points. For example, under chemical control it was noted that maintenance compounds such as cleaning products, lubricants and pesticides all pose possible risks.
To mitigate these dangers associated with food storage environments, managers can implement processes recommended under the Hazard Analysis Critical Control Point (HACCP) system. HACCP is a set of best practices that allow those in the food sector to identify and eliminate factors that have the potential to induce health risks.
Humidity
Condensation in cold storage facilities can pose a number of risks, especially in environments designed for storing food.
High levels of relative humidity can cause mould bacteria and insect contamination.  Escherichia coli and salmonella are two pathogens that are noted as having the ability to live for long durations of time in food storage areas, especially if the rooms are moist.
It is possible for companies to prevent excess humidity by ensuring that wall temperatures and low ventilation systems are operating correctly. In addition to this, checking fridges and freezes with humidity measuring instruments on a regular basis can help administrators indicate and isolate HVAC problems.
Energy usage
While it may not be a requirement, implementing protocols that systematically reduce energy consumption can assist in boosting an operation's competitiveness and decrease its overhead costs. The International Association of Refrigerated Warehouses and the International Association for Cold Storage Construction released a guide outlining methods for companies to build facilities according to the LEED rating system, which recognises buildings for power efficiency rates.
Provided within this guide are specifications that serve as a baseline for structures of various sizes and applications. For example, chill coolers sustaining temperatures between -4 and 0 degrees Celsius must have flooring with a baseline thermal resistance of 3.5 kilowatts (kW) per cubic meter (m2).
Administrators also need to consider using refrigerant leak detectors on a regular basis to ensure that cold storage facility's HVAC systems are not suffering from defects. A storage environment's effectiveness  can easily be compromised by refrigerant leaks.
What's the big picture?
It is crucial for cold storage managers to implement protocols such as those listed under the HACCP system. This programme allows companies to systematically address hazards and prevent such dangers from compromising their food products quality and integrity.
If you would like to know more about which instruments can assist your cold storage facility, get in contact with the experts at Testo NZ today!