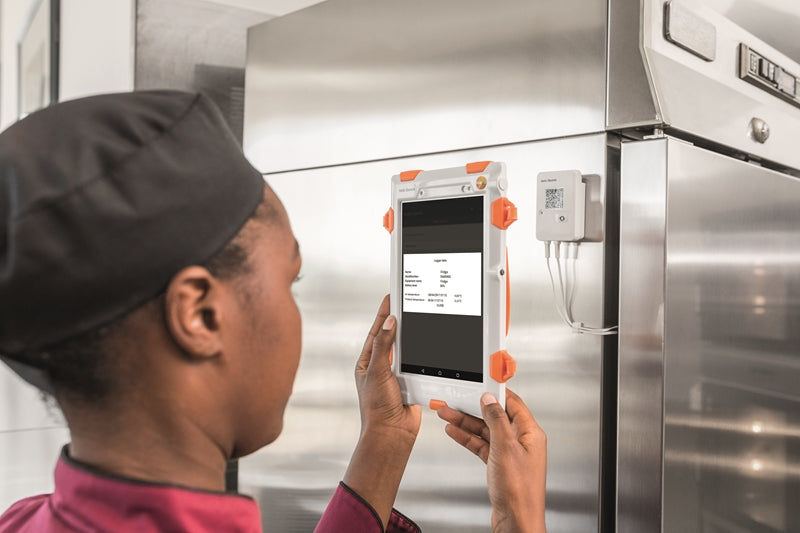 Testo Saveris Food Solution: Transparency, Secure Compliance, and Increased Efficiency.
In 2014, major amendments were made to the 1984 Food Act. The changes established that all food businesses were required to adhere to a national food programme. This ruling was fundamental in changing how food enterprises nationwide conducted food safety compliance. It meant that all business owners were made accountable for the compliance of their food safety practices, furthermore requiring keeping detailed records and data collection on the state of consumable goods pivotal.
But even given these changes, has food safety compliance really moved with the times?
New Zealand national food programme safety requirements
The 2014 implementation of the National food programmes were based on the size of a business to establish which programme is followed.
All national programmes require:
Record keeping to show that you're selling safe food

Registration of business details with your local council (or with MPI if you operate in more than one local area)

One or more visits from a verifier recognised by MPI

If you are involved in processing food, you must meet national programme processing requirements.
National Programme 1
National Programme 1 will apply to businesses such as:
Transporters or distributors of food products

Horticultural food producers and horticultural packing operations (packhouses)

Retailers of manufacturer-packaged ice cream and iced confectionery.
National Programme 2
National Programme 2 will apply to businesses such as:
Bread bakeries

Manufacturers of jams, chips and confectionery

Manufacturers of sauces and spreads.
National Programme 3
National Programme 3 will apply to businesses such as:
Brewers and distillers

Food additive manufacturers

Fruit drink and flour manufacturers.
With all of these programmes there is a commonality, the requirement for business owners to address any risk of compromised food safety stemming from inefficient administration. When it comes to food safety, a zero error outcome should be the standard, rather than the ideal.
Paper and manual handling: Prone to error
Now days, safety supervisors have access to cutting edge technology to record and process food safety compliance data. However, there is still room for human error, as most instruments still require manual data logging after taking a reading. The chance of error only increases when reading food safety parameters for dozens, if not hundreds, of stored containers or food items. It only takes one mistake to ruin the entire reputation of a food producer, wholesaler or restaurant.
This fact within itself should be enough reason to consider a complete digital solution – and that's not even mention the expenses of paper, printing and filing when running a major organisation. Every dataset needs to go through the same administrative process to meet safety compliance regulations. Now it is possible for businesses to achieve complete quality control with out just adding paper to cover potential cracks in day-to-day processes.
Testo's Saveris Food solution
No matter where your business sits in the cold food chain, laborious quality control and data analysis is vital to daily operations Converting to a completely digital workflow is the most effective means of closing the loop on potential administration errors. This is where the Testo Saveris Food solution comes in.
Our food safety compliance offering was designed with three crucial improvements in mind
More transparency

– allowing access to all quality-related data across all chains in your food business in one system

Secure compliance

– easy to follow step-by-step instructions for performing safety compliance checks and dedicated guides on the corrective measures involved in making changes

Increased efficiency

–Centralised control over food safety compliance means less time spent searching for information and more time managing your business.
These three core principals make food safety compliance a breeze. Add to this a drastic reduction in time and resources needed to perform quality assurance checks, as well as the financial incentive of creating a paperless environment, and you have a digital solution that makes sense for any food business. Studies conducted by our food industry specialists show that companies are able to save up to 90% of their costs for printouts and filing after implementing the Saveris Food Solution. More transparency, secure compliance processes, increased efficiency and reduced expenditure.
Testo's Saveris Automation can truly make your business a top contender in the highly competitive food sector. For more information about this solution contact Testo today.