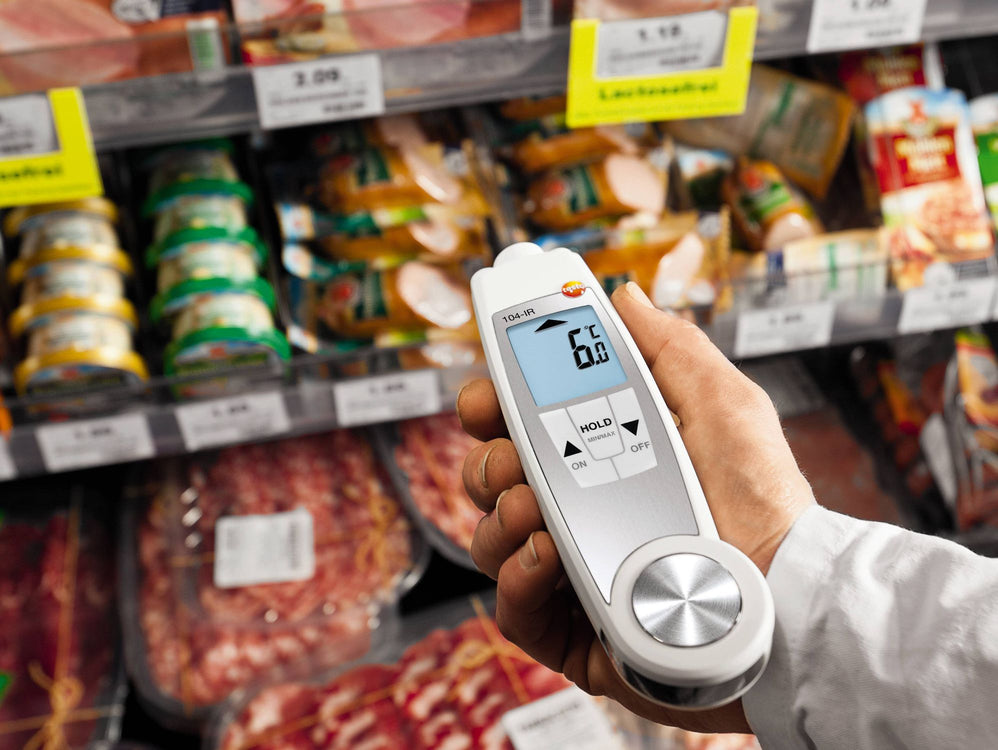 Features of an infrared temperature measuring instrument
It is not uncommon to hear of a cafe or restaurant being shut down for food safety regulation problems. This is also true in regards to reading about imports and exports of foreign borders being rejected for not meeting strict regulations.
Therefore, it makes sense for businesses involved in either the manufacturing or selling of food to have intuitive tools on hand to avoid this situation. These tools can identify when there are problems with temperature and address them as soon as possible.
One device that is extremely popular is the Testo 104IR infrared thermometer. The device can be used without contact with a surface, making it perfect for both ends of the food sector. It can also be the difference between good and bad food safety practice.
Three features of the infrared thermometer:
Accuracy
These thermometers are highly accurate, capable of recording temperatures within 0.1 degrees Celsius.  The device has a 1-point laser measure spot, which makes readings quick and clean, allowing results to be relayed in a timely manner.
The min/max display shows the limit value of the last measurement. This allows operators to analyse the situation and change the environment if necessary.
Regulations
The Testo 104Ir Infrared Thermometer fulfils New Zealand's Hazard Analysis and Critical Control Points (HACCP) regulations,  as well as conforming to HACCP, the device meets EN12485 requirements.
TopSafe, the robust, waterproof protective cover is also dishwasher safe according to protection class IP65
Ease of Use
The thermometer is small and compact, making it perfect for any situation in the food sector. Restaurant owners and manufacturing authorities can keep the device close on their belt or on the wall.
When a temperature limit value has been exceeded, an alarm will alert personnel so that any issues can be resolved.
Testo New Zealand has a range of tools and solutions to support restaurants and manufacturers in the food sector. To find out more about our wide range of tools and how they can assist your organisation, get in contact with the team at Testo NZ today.