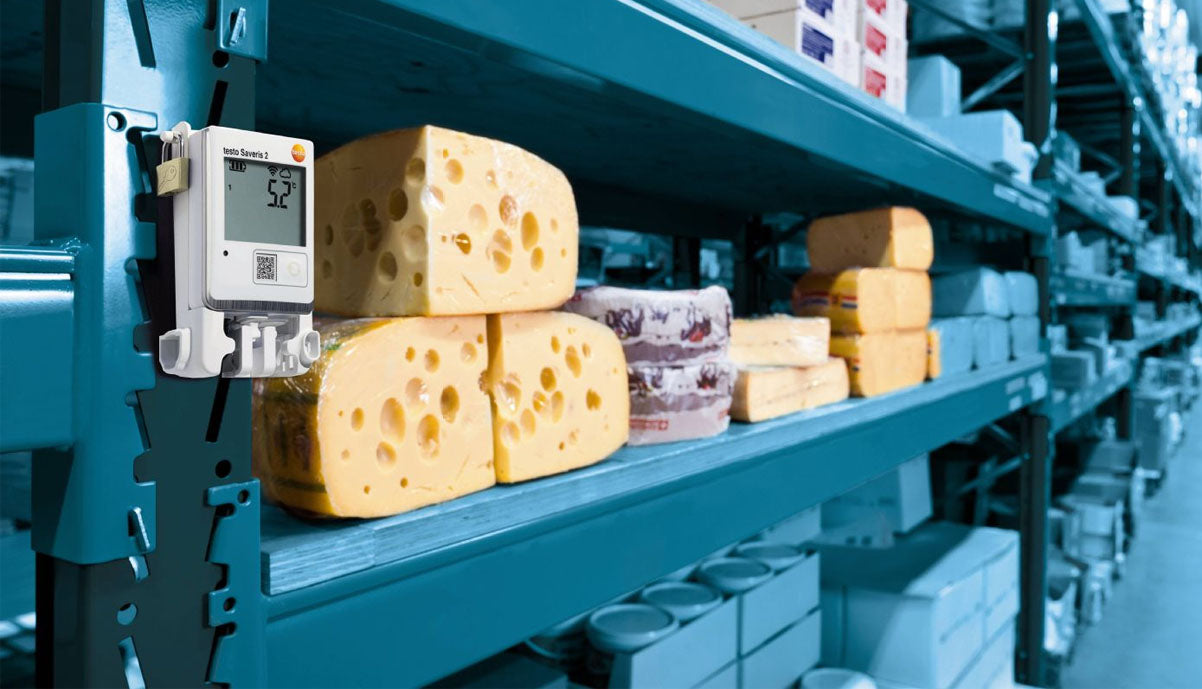 Beat the Heat with Testo Saveris 2
While New Zealand's climate may vary, it is still generally favourable throughout the year. However, there are times where the thermometer may creep to some higher temperatures. The warming climate is definitely not making the situation any easier, with record setting climates becoming more common every year that goes by.
For those that are involved in transport and logistics this presents some unique challenges in relation to both storing and moving perishable goods. Thankfully, the Testo Saveris 2 wireless temperature monitoring system is a lifesaver in ensuring that these goods get to their destination intact.
Preventing wastage in storage
Research in 2017 found that New Zealand supermarkets create a staggering 60,500 tonnes of food waste each year. 66% of this waste is avoidable and 23% of it is sent to landfills (13,915 tonnes) while the rest is used for animal feed or donated to food rescue groups.
The question is, how much of that spoiled produce could have been saved if an effective monitoring solution was in place? The Testo Saveris 2 data logger system protects the integrity and quality of perishable goods by tracking temperature and humidity fluctuations and alerting users if pre-set ranges are exceeded.
By installing a number of data loggers at key locations, such as in your cold storage facility or onboard transport vehicles, the Saveris 2 system sends real-time climatic conditions to our secure cloud server. Users then have the ability to monitor these levels from a desktop computer, smart phone, or tablet, and identify any issues that may arise.
Stay informed through notifications
The transport and storage industries are busy places. It is not always possible to stay vigilant when it comes to temperature monitoring. Thankfully the Saveris 2 system is designed to recognise any instances where temperature or humidity variance goes beyond acceptable limits. It then automatically notifies users via either email or push notifications through the accompanying mobile app.
It is common over summer for businesses to take a break over the holiday season. This coincides with some of the warmer temperatures of the year. Having an automated system capable of real time climate monitoring can prevent returning from the holiday break to a facility full of spoiled goods.
If you are looking for more information about how Testo's Saveris 2 can benefit your business, get in contact with the expert team at Testo NZ today!