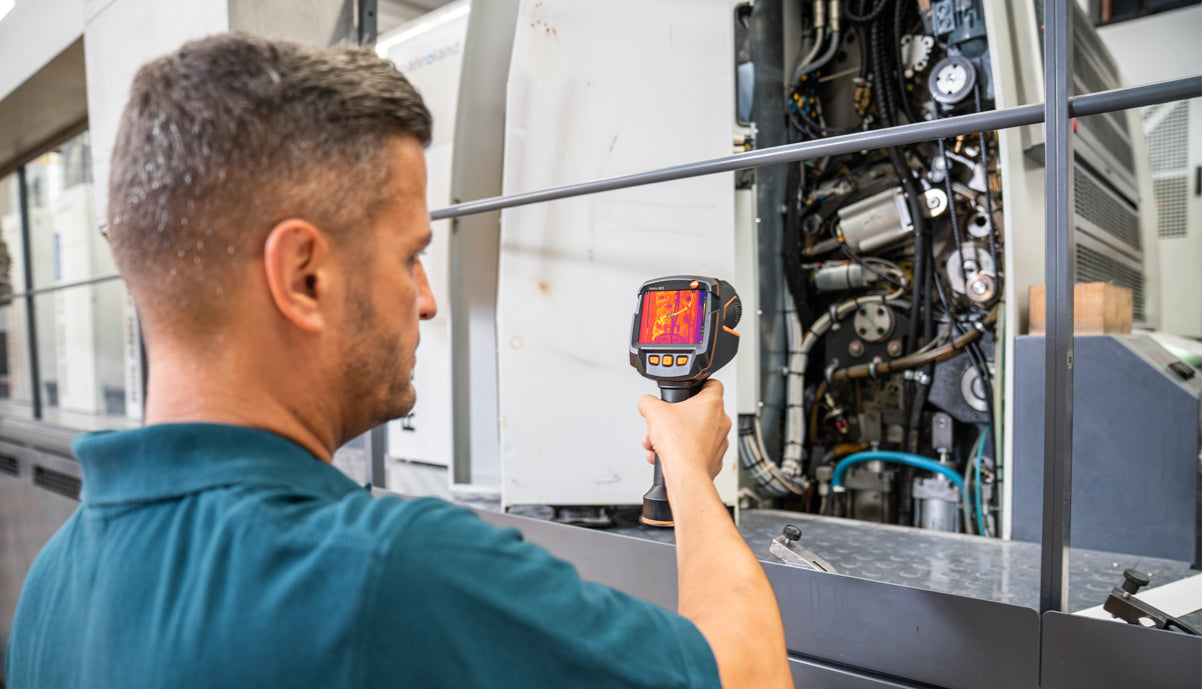 Preventative Maintenance Made Easy with Thermal Imaging Cameras
If it ain't broke, don't fix it...right? Well, not really..
Preventative maintenance has emerged as a clear favourite among technicians in every field. By having the right gadgets and technology, specialists can accurately predict, with minimal effort, when equipment or wiring will fail. But in order to do this correctly, it requires the right tools
Into the Modern Age
Reactive maintenance strategy is plagued by its innate negative sum value - if a tool breaks completely, it does not cost any more to fix it than it would to maintain it. However, it slashes productivity for the duration of its downtime.
We've come a long way since the days where maintenance was based on educated guesses. Testo's thermal imaging cameras offer
Easy to learn and use technology.
Automated temperature trackers that quickly show deviations.
Thirty-four degree screen that allows for expanded view of equipment heat scans.
Ability to save thermal imaging as .JPEG files.
Image quality of up to 320 by 240 pixels in infrared resolution
As a handheld device, the thermal imaging camera can be used in tight spaces while being easy to carry around as an everyday part of your tool belt.
Reap the Reward
The very reason preventative maintenance is so popular is because of the cost saving benefits it provides. The expense of maintenance and overall costs is estimated to drop by 20-30% with a sound strategy in place. The testo 865, 868 and 872 thermal imaging cameras are heralded by AV Technology engineer Russ Parry for its reliability and simplicity.
"The Testo camera is used for easy and comfortable access in situations as variable as steam traps, electrical panels, bearings and motors. It allows us to carry out our own surveys quickly and accurately for fault diagnosis and root cause analysis," Parry told Food and Drink Business Europe.
The very future of HVAC and facility maintenance is reliant on the technology that enables technicians to identify problems before they arise - it is the most financially conservative and logical strategy. Testo Thermal imaging Cameras provide specialists with the ability to perform preventative maintenance today.

If you are interested in learning more about thermal imaging cameras and how they can benefit your operation, get in contact with the expert team at Testo NZ today!