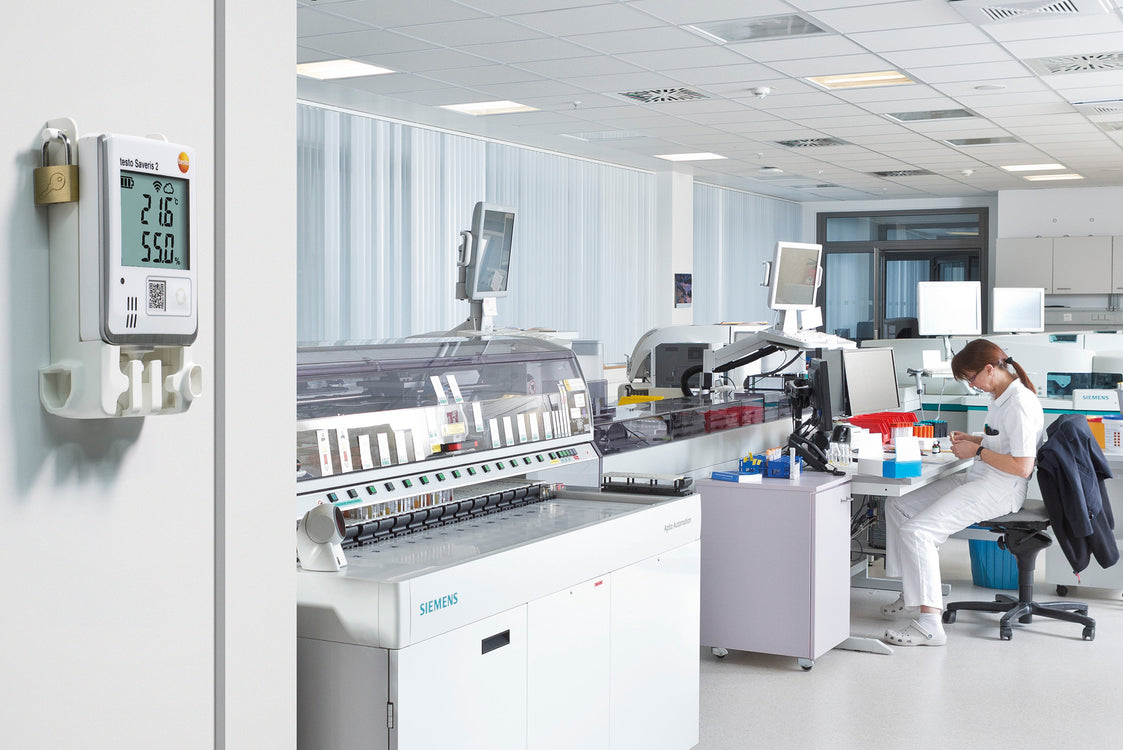 Indoor Air Quality: The importance of ventilation and air balance.
The average New Zealander spends the majority of their day indoors. Whether home, work, or school our lives revolve around indoor environments. It is therefore important to keep these environments comfortable to function in.
While people can usually tell the difference between a hot or a cold room, there are many other elements that factor into indoor air quality (IAQ) which aren't as noticeable, but can have harmful health effects. If IAQ isn't correctly maintained, gas, chemicals and other pollutants can cause health issues. These can range from a blocked nose, all the way to cancer, as well as damage products that may be stored in the facility.
Testo has a range of IAQ measuring solutions. Whether you need to monitor temperature, humidity, CO2, Lux/light sound enthalpy and PPV/PPD values, Testo has your facility covered. Testo's range of IAQ instruments help you stay on top of monitoring measurements.
Air Velocity and IQ measuring
Testo's 440 air velocity and IAQ measuring instrument is a tool that provides you with precise and reliable measurements of all the IAQ and air velocity parameters in a single device. This wireless measuring system monitors for turbulence, mould and long-term measurement for things like CO2.
It is easy to look after and adjust air conditioning and ventilation systems using its large graphic display, as well as monitoring air quality or carry out comfort level measurements. The digital probes make it an incredibly versatile and high-quality tool to help you stay on top of measurements.
Multifunction air velocity and IAQ measuring
The Testo 440 helps calculate the relevant PMV/PPD, degree of turbulence and indoor air value. This allows you to evaluate the comfort and wellbeing of those within the environment.
Specifically, the PMV/PPD measurement according to ISO 7730 and turbulence measurement in accordance to EN 13779 are your tools to help monitor temperature, percent RH draught, flow CO2 and Lux.
Data logger for temperature and humidity
It is important to monitor climate in offices and showrooms to ensure business carry on as usual. This is made simple with the use of the Testo 175 H1. This tool utilises easy data transfer via USB to your smart device or PC.
This instrument allows for dual measurements, one internal and one external, to ensure temperature, humidity and dew point levels are as they should be. With a memory that is large enough to hold one million readings and a battery life up to three years. Its high level of data security and reliable measurements make it the leading edge technology on the market. To learn more about how Testo can help you maintain IAQ,
contact our knowledgeable team today.